[et_pb_section fb_built="1″ _builder_version="3.22.6″ custom_padding="6px||0px|||"][et_pb_row _builder_version="3.25″ min_height="2652px" custom_padding="||0px|||"][et_pb_column type="4_4″ _builder_version="3.25″ custom_padding="|||" custom_padding__hover="|||"][et_pb_text _builder_version="3.27.4″]
Today, Mother's Day is a day of brunching, flowers, cards, and if we are lucky, a alone time. Or perhaps the saintly among us just get to hang out and relax with our children because we prefer that to gifts and parties. But do we ever stop and wonder, why do we celebrate Mother's Day?
[/et_pb_text][et_pb_text _builder_version="3.27.4″]
I have spent 5 years (including during my pregnancy) celebrating Mother's Day as a mother. While I am all about mothers being celebrated, praised, adored, put on pedstals, cheered and basically worshipped for the goddesses we are, I am just not feeling that lovin' feelin' for Mother's Day this year.
If I'm being honest, I am just feeling a little bored this year. Just kind of over it all together…
(FYI. Some of the links below are affiliate links, meaning that at no additional cost to you, I make a small commission if you click through and make a purchase.)
[/et_pb_text][et_pb_code _builder_version="3.22.6″ text_orientation="center"]
[/et_pb_code][et_pb_text _builder_version="3.27.4″]
So how did this whole tradition begin anyway, why do we celebrate Mother's Day?
According history.com, Anna Jarvis created the American version of the holiday in 1908. She was sponsored by John Wannamaker, the owner of a departement store in Philadelphia. The initial intention was to honor her mother. But like so many things in modern (or semi-modern life) it became commercialized.
Once it became a commercialized affair, Jarvis railed against it, and even pushed to have the holiday abolished. But by then it was too late. Mother's Day had become far too entrenched for a cancelation.
In 1914 it became an official holiday in the United States.
[/et_pb_text][et_pb_image src="https://momuprising.com/wp-content/uploads/2019/05/220px-Anna_jarvis.jpg" align="center" align_tablet="center" align_last_edited="on|desktop" _builder_version="3.23″][/et_pb_image][et_pb_text _builder_version="3.27.4″ custom_padding="||0px|||"]
The commercialization of Mother's Day has only increased as time has gone by, and the reason we celebrate gotten a little lost.
Over the last 100 years we've expanded this holiday to include the need to buy, buy, buy for moms. Though this is of course the trend for all holidays. Businesses want to cash in on any chance possible, even holidays as obscure as National Unicorn Day, let alone something more mainstream like Mother's Day.
The last few years, commercial spending on Mother's Day was over $20 billion. That's BILLION.
On one hand, of course we as mothers deserve to be showered with gifts! We work our asses off all year long, and pour ourselves into raising tiny humans. We deserve all the presents.
But…….
I'm going to be really thinking hard about why we celebrate Mother's Day. Is this a tradition I want to continue, and if so, how?
My husband and I have already decided we are no longer buying greeting cards. We recently went to a party for his niece, and instead of spending $5 on a cute little card that she would just throw away before the end of the day, he just stuffed a $20 bill in a regular business envelope and wrote on the outside of it.
We all (or most of us) complain about the way holidays are commercialized, and at a time when Marie Kondo and minimalism are the hottest topics, maybe this is a simple place we can begin.
The temptation to conform to the expectations that special seasonal card section at Target places on us as we drive our little shopping cart full of kids and (mostly) essentials by is serious. But just maybe we can figure out another way to show our loved ones we love them on not just this, but all holidays.
How special is a card that millions of others moms are getting anyway?
[/et_pb_text][et_pb_image src="https://momuprising.com/wp-content/uploads/2019/04/728x90_01.png" url="https://pz138.isrefer.com/go/12-Week/morganbattista" url_new_window="on" align="center" align_tablet="center" align_last_edited="on|desktop" _builder_version="3.23″][/et_pb_image][et_pb_text _builder_version="3.27.4″]
And… does having this one day actually make our self-care and the credit we deserve a little flimsy and also less than we deserve?
When I was in school, I was never one of those students who judiciously studies throughout the course of the semester. No… I was a wait til the night before the finals and then cram until my brain exploded kinds of people.
Does Mother's Day create a similar effect now?
Instead of having a reasonable level of self-care throughout the year, do we save it up for Mother's Day as our one day we get to chill out? Or does our family save up their gratitude throughout the year and then just heap it onto us during one single day? Do you try to make up for all those times you meant to call your mom by being sure to call her on Mother's Day?
Is this holiday a true celebration, or has it become more of an apology for the way we treat mothers the other 364 days of the year?
I'm going to say… yes.
I don't care about Mother's Day anymore.
Instead, I would love to have my well-being be a priority every damn day.
[/et_pb_text][et_pb_code _builder_version="3.21.1″]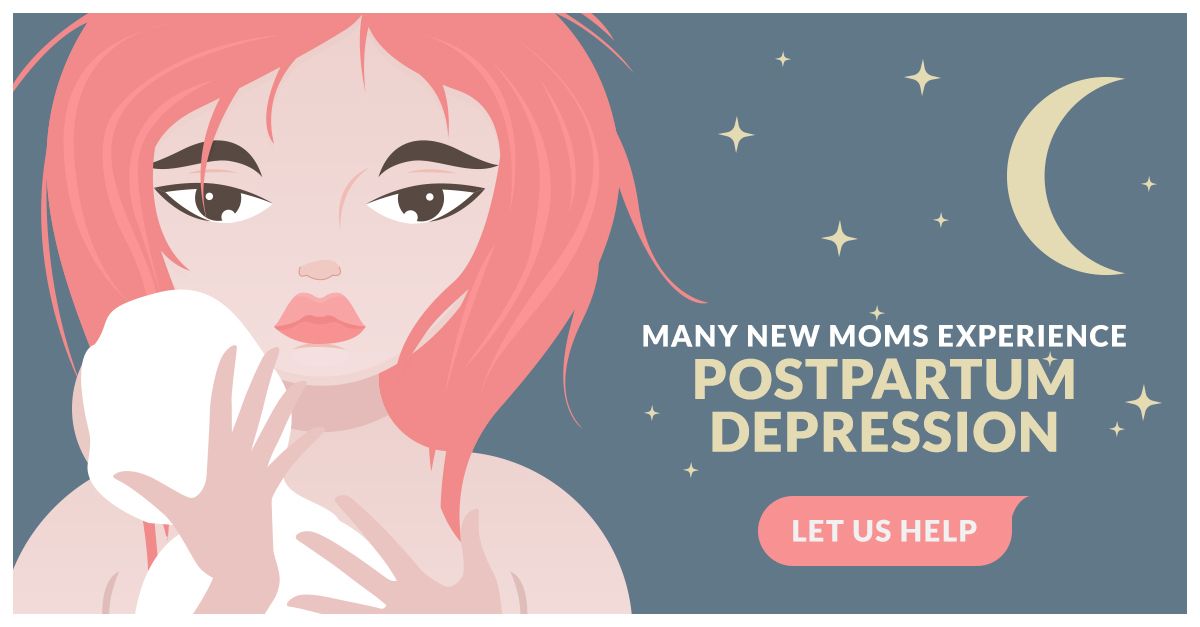 [/et_pb_code][et_pb_text _builder_version="3.27.4″]
But if we decide we don't want all the commercial BS, then what? How can we celebrate Mother's Day?
Do we just give up on Mother's Day? Our ONE freaking day to just get our due? To finally be recognized for all the work we do?
Not necessarily. There are other options.
Did you know the writer of the Battle Hymn of the Republic was a woman? A mother? 🤰🏻 Her name was Julia Ward Howe.
She actually called on mothers to come together and use our power to promote peace.
This is something I've pondered for a long time. We as mothers have so much power because we are the ones who raise the next generations. Men are more and more involved throughout our children's lives vs. previous generations, but mothers still hold the #1 spot in influence over a child's early development.
We have so much power to not only influence our own children, but also the world with this responsibility and power.
Let's take back Mother's Day as more than just a time that we get cards and flowers and mani/pedi's.
Here is the Mother's Day Proclamation from Julia Ward Howe written not long after the Civil War: (I don't particularly consider myself "Christian," and choose to read that aspect as a call to action for morality vs. a particular religion)
[/et_pb_text][et_pb_testimonial author="Julia Ward Howe" portrait_url="https://momuprising.com/wp-content/uploads/2019/05/Julia_Ward_Howe-_History_of_Woman_Suffrage_volume_2_page_793.jpg" portrait_width="137px" portrait_height="200″ _builder_version="3.22.6″]
"Again, in the sight of the Christian world, have the skill and power of two great nations exhausted themselves in mutual murder. Again have the sacred questions of international justice been committed to the fatal mediation of military weapons. In this day of progress, in this century of light, the ambition of rulers has been allowed to barter the dear interests of domestic life for the bloody exchanges of the battle field. Thus men have done. Thus men will do. But women need no longer be made a party to proceedings which fill the globe with grief and horror. Despite the assumptions of physical force, the mother has a sacred and commanding word to say to the sons who owe their life to her suffering. That word should now be heard, and answered to as never before.
Arise, then, Christian women of this day ! Arise, all women who have hearts, Whether your baptism be that of water or of tears ! Say firmly : We will not have great questions decided by irrelevant agencies. Our husbands shall not come to us, reeking with carnage, for caresses and applause. Our sons shall not be taken from us to unlearn all that we have been able to teach them of charity, mercy and patience. We, women of one country, will be too tender of those of another country, to allow our sons to be trained to injure theirs. From the bosom of the devastated earth a voice goes up with our own. It says: Disarm, disarm! The sword of murder is not the balance of justice. Blood does not wipe out dishonor, nor violence vindicate possession. As men have often forsaken the plough and the anvil at the summons of war, let women now leave all that may be left of home for a great and earnest day of council.
Let them meet first, as women, to bewail and commemorate the dead. Let them then solemnly take council with each other as to the means whereby the great human family can live in peace, man as the brother of man, each bearing after his own kind the sacred impress, not of Caesar, but of God.
In the name of womanhood and of humanity, I earnestly ask that a general congress of women, without limit of nationality, may be appointed and held at some place deemed most convenient, and at the earliest period consistent with its objects, to promote the alliance of the different nationalities, the amicable settlement of international questions, the great and general interests of peace."
[/et_pb_testimonial][et_pb_code _builder_version="3.18.7″]
[/et_pb_code][et_pb_code _builder_version="3.18.7″]
[/et_pb_code][et_pb_code _builder_version="3.18.7″]
[/et_pb_code][et_pb_code _builder_version="3.18.7″]
[/et_pb_code][/et_pb_column][/et_pb_row][/et_pb_section][et_pb_section fb_built="1″ _builder_version="3.22.6″][et_pb_row _builder_version="3.25″][et_pb_column type="4_4″ _builder_version="3.25″ custom_padding="|||" custom_padding__hover="|||"][et_pb_blog fullwidth="off" posts_number="55″ include_categories="all" show_author="off" show_date="off" show_categories="off" show_pagination="off" _builder_version="3.22.6″][/et_pb_blog][/et_pb_column][/et_pb_row][/et_pb_section]