Making choices in childbirth can be a nerve-wracking experience for many first-time moms, but that's the beauty of having a birth plan (especially when you end up with an unplanned natural breech birth).
Lisa Chin learned first hand the benefits of having a birth plan when her birth DIDN'T go quite as planned (as many births don't).
She shares with us how doing her research and writing a birth plan helped her be able to roll with the punches when her dream birth didn't go down like it was written on paper.
(Spoiler alert: she was able to totally rock a natural breech birth!)
I cannot say I'm a perfectionist but I had enough Type A in me to want to try to achieve as close to perfection in preparing for my first birth. This included detoxing for a year before trying to conceive, reading as many pregnancy books as I could process, and meticulously  tracking my fertility with the methods shared in

Taking Charge of Your Fertility

.
After a perfectly timed and planned conception, the next goal was to have a non-medicated vaginal birth. To prepare, my husband and I took a 12 week Bradley Method course with a local instructor. I elected to birth with midwives at the local hospital instead of an OB-GYN. And I ate tons of protein, drank raspberry leaf tea and practiced lots of squats.
In preparation for my daughters birth, I mistook birth as the finish line. I thought birth was a milestone to be met, checked off and something completely separate to who I would be as a mother.
I was wholly unprepared for how my daughter's birth (a natural breech birth) would shift me entirely and provide the foundation pillars of how I would approach mothering.
It's not so much a plan but more of a strategy.
Boy, did her birth show me that a birth plan is a complete misnomer. There is no true plan in birthing and the same goes for parenting. All I can do is prepare and strategize and make the best of whatever situation comes my way.
My birth plan fell apart when I found meconium in my underpants. After notifying the midwives at the hospital, I was told to go in immediately. I was instantly admitted into Labor & Delivery. This was a surprise as I didn't have regular contractions and thought I would only be getting checked. Then I was immediately put on constant fetal monitoring due to the meconium. Constant fetal monitoring was not part of my birth plan.
Things really fell off track when an ultrasound confirmed the midwives' suspicion that the baby was frank breech (butt down). The options I was offered were to either go for a C-section or to wait to see if the baby turned and then try for a vaginal birth.
Be informed but also trust my instincts.
My dream of having a vaginal birth seemed to be slipping away.
But all of my research while preparing for birth came rushing back to me. I knew there was one other option – some doctors perform breech vaginal births and there was one at this hospital! I had heard about her during one of my prenatal visits as well as in my Bradley class.
I asked the nurses if that doctor was around and if I could speak to her. Serendipitously, she was on the floor for a couple of other births and came not too long after.
After a brief but authentic conversation, Dr. H agreed to let me try to continue to labor and hopefully, birth vaginally. This was not something she normally agreed with first time mothers but I think my confidence and preparation showed in the conversation. She saw that while I deeply wanted a vaginal birth, I was not enamored to the point that I was willing to compromise my baby or my safety to meet my goal.
I could breathe a little easier. My instinct to find another option paid off.
After laboring overnight, my trust and instincts were tested again.
Dr. H came into the room to inform me that progress had been slow. Because it had been so long, she wanted to suggest the option of a C-section as I was not laboring at a predictable pace.
My goal for a vaginal delivery felt truly in jeopardy, and I wasn't sure if we could accomplish a natural breech birth.
My husband and I took a moment to assess the situation with a level head. One of the things we learned in our Bradley class was a set of three questions to help evaluate the need for an intervention:
Is mom okay?

Is baby okay?

Can it wait?
The answer was "yes" to all of these. These yes'es were further supported with my gut feeling that we were still on a good path.
With that, we asked to wait.
Accept help and support.
A few hours later, at noon, Dr. H told me that I was just about 10 cm dilated and I could start pushing.
Since being admitted to the hospital, I had two people in the room with my husband and me at almost all times – a L&D nurse and a midwife. Dr. H would come and check in between her other patients.
We were in L&D long enough that the shift changed twice. I felt fully supported the entire time I was in the room with each set of nurse and midwife.
Not too many moms have the opportunity to attempt a breech vaginal birth and so not too many practitioners get to witness one. Word got around the L&D floor that I was attempting one. The midwife mentioned that the nurses on the floor were rooting for me. While I had no idea who they were, it lit me up. I needed all the support I could get, even if it was in the forms of positive thoughts.
Then the midwife asked me if another midwife could join us in the room to observe. I said, "Sure why not?" It was another set of hands to help and support.
When I started pushing, I had 2 midwives, 1 L&D nurse, Dr. H, and my husband (and a partridge in a pear tree) in the room. I never felt overwhelmed with the offers to help me from one position to another or receiving suggestions of new techniques to try.
Laboring was not easy as my contractions never got to a predictable pace but after about 4 hours of pushing, I was finally making progress. I got onto the bed so Dr. H would have better access. I pushed for half an hour more and successfully birthed my daughter butt first! I remember looking up after I gave birth to probably an additional half dozen practitioners in the room.
In the final hours of laboring, I received more requests for others to join and welcomed them all in. I never felt a sense of intrusion or disruption as I was so focused on what was happening to me, but I did feel everyone's support. It was like having a whole cheering squad. As an introvert, this would normally have terrified me, but this experience showed how valuable it is to accept help and support when it is offered. I believe it was the palpable energy in the room that helped push me through the last hour of labor.
These three lessons have profoundly shaped my motherhood experience.
It's not so much a plan but more of a strategy. I am never under the illusion that any part of parenting is predictable or controllable. This was especially helpful in not losing my sanity over my daughter's sleep because she did not follow the "normal" schedule for sleeping. She was a very wakeful sleeper for the first 3 years but I learned to adapt and roll with the challenge.
Be informed but also trust my instincts. I research and evaluated all aspects of parenting and motherhood from every angle. I love that there are those who have done all of the legwork to share their research and experiences and I use that information to come to my own conclusion after using my instincts. The combination of research and my instincts has not lead me astray thus far. One instance is following my gut in how I "discipline" my daughter.
Accept help and support. I always tried to be self-sufficient as the solitary wolf in my own wolf pack. But motherhood has completely changed that. Looking around the room after my daughter's birth, I realized the importance of the village. I created an online community to support me and other moms. This community truly showed me how powerful even a virtual village can be. For my "real life" support, I asked my mom to move in with our family. It has been hands-down the best parenting decision. We are not weak for accepting help and support. We will become weak in thinking we can do it all alone. My natural breech birth was accomplished with a team.
I cannot believe I ever believed birth occurred in a vacuum. That experience inevitably feeds into the next step of our journeys just like every other part of life. I know I will continue to learn lessons from my daughter's birth for years to come.
Achieving your birth goals is still possible when things don't go quite as planned, even a natural breech birth!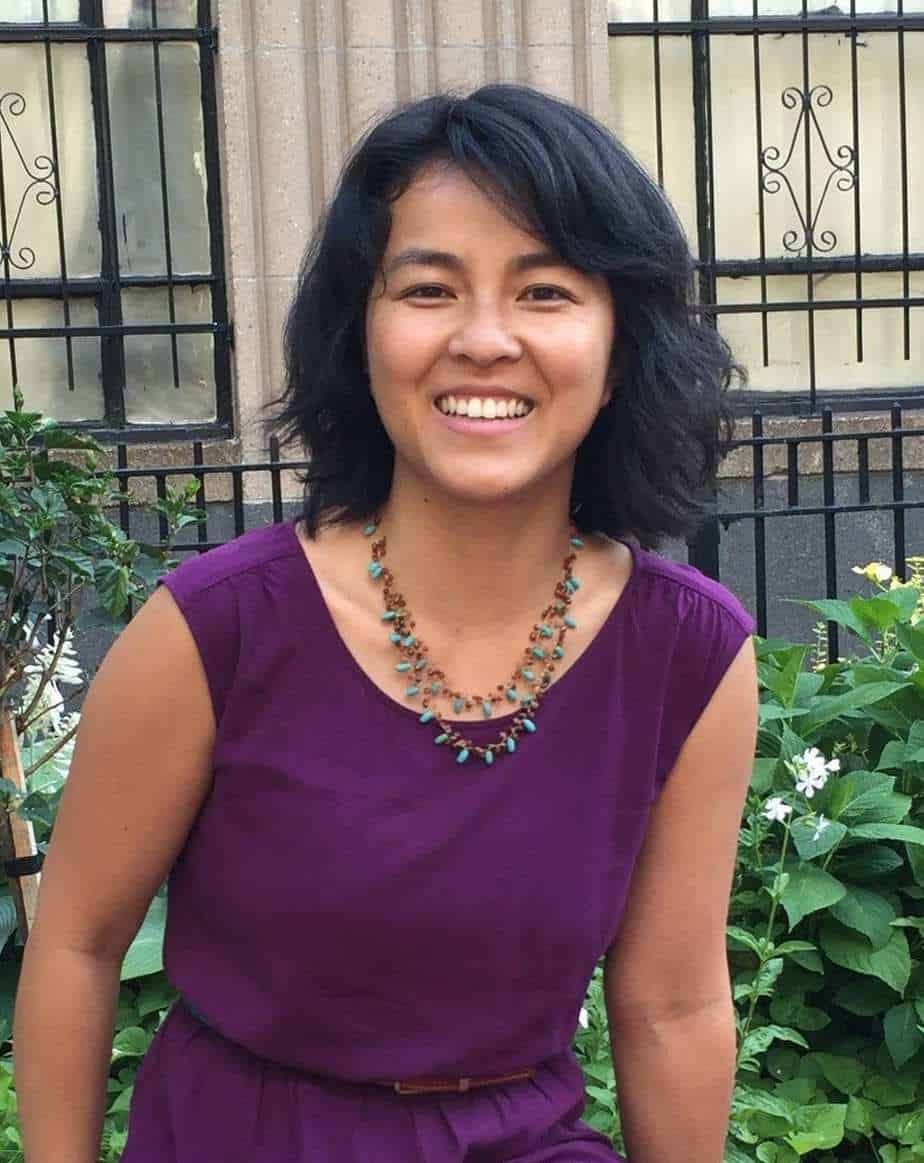 Lisa is a multi-passionate mother fervently following her inspirations and curiosities. While jumping from one project to another appears random, she has learned that she can't ignore what her soul is called to create. Motherhood has been the secret sauce that unites her creative work giving her greater purpose as a woman, coach and citizen of this world.
When she is not wrangling spreadsheets or her kids, she can be found writing for her blog, Lisa for Real, where she explores and shares her thoughts on motherhood, fulfilling our purpose and lessons in self-awareness. She is also the founder and host of the Fourth Trimester Summit featuring over 40 sessions for new mamas on how to heal the body and mind, nurture our babies and build our village in the first three months after birth. Join her newsletter to learn what else she is brewing up next.
You've been breastfeeding your toddler for what feels like foreeeever, and you're ready to wean. But how? In this post, I'll break down some tips for how to wean a toddler from breastfeeding. I've put in a combined roughly 94 months of breastfeeding so far between my...